Prepare for a stunning wedding
Wedding day is such a big day in your life. Since you are going to start a new chapter as a happy couple, you'll excited to spread your happiness to all of you guests. Therefor a romantic wedding theme is probably the best choice for you to express your beautiful love. Do you want a wedding aesthetic matches the celebration? Or a day filled with appreciation and compliments?
To help you make precious wedding memories, we've prepared a generous list of wedding ideas which will satisfy all of your wedding fantasies. From wedding color scheme to wedding dresses selection to wedding setting decoration, this article can offer you a bound of professional recommendations.
Are you ready for that?
Welcome to your glamorous wedding!
01 Thoughtful Wedding Box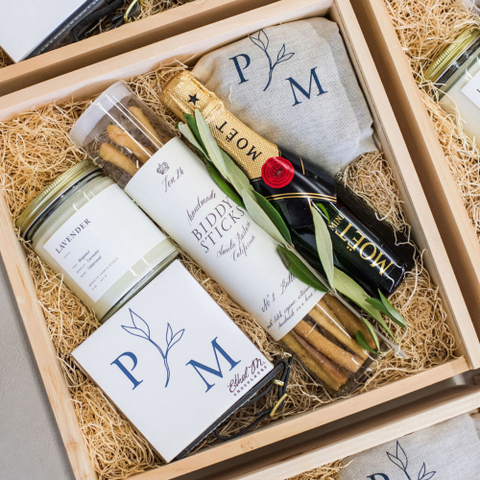 To set the tone of your wedding day, especially in such a tough time, you need to prepare a thoughtful invitation for your guests. It's standard to have no-rinse hand sanitizer, which makes your friends or families feel be cared for. And some handpicked gifts show your thoughtfulness, including masks, handwritten invitations, a guideline of wedding details, and even take-home favors, allow guests to experience your warmth.
02 Unique site decoration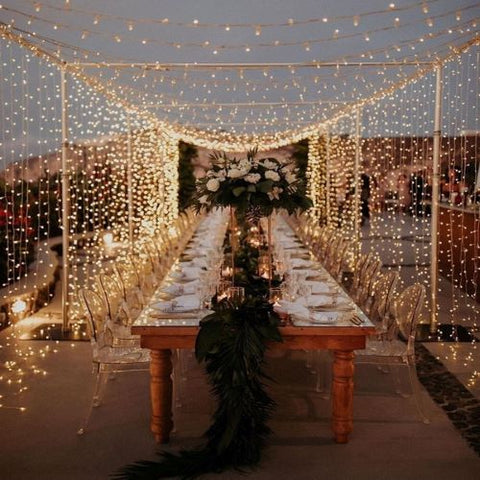 Which is your desirable wedding style? Modern? Or rustic? Different wedding styles call for different site decorations.
In modern wedding, white, metallic and solid color would be a harmonious match. From simple signage to white plates with metal cutlery to an understated background with geometric, linear elements, all of these things form a classic modern style.
While in a rustic wedding, those need to be changed. Dark green and grey green tone with white and yellow. Grey linen, green vines, white tablecloths and faint yellow candlelight are all signature elements of a rustic wedding. Matching some plants such as trees or wood, and simple glass vessels can be chosen.
03 Try A Different Seating Arrangements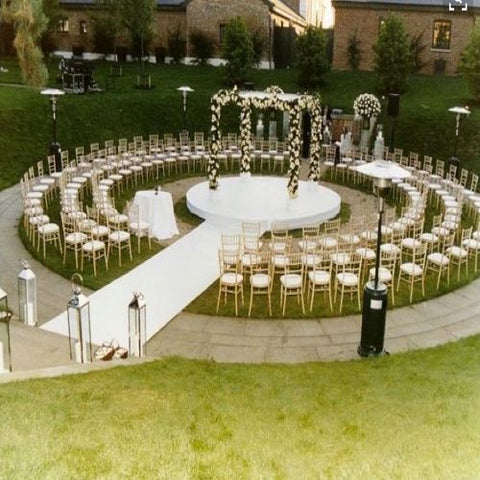 Adjust your wedding seating to a circular. This will not only allow your guests a 360-degree view, and also allow you to avoid mistakes caused by the seating arrangement. If you plan on taking some overhead photographs of your wedding, then just think how cool a spiral will appear from above.
04 Food Bar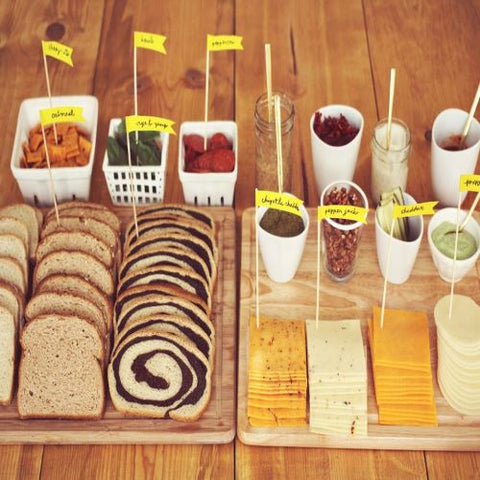 Have you tired of routine wedding food? Prepare a long table with a variety of food, but all unfinished, and let your guests participate in the preparation. Even if there is only the last step to be completed, it'll will make the food be more meaningful. And colorful food will create a more joyful atmosphere, such as sushi, caprese skewers, fresh flatbread and fresh berry cups. Try to do this, it'll be an impressed wedding banquet for those guests who come to your wedding.
05 Bistro-Style Entertainment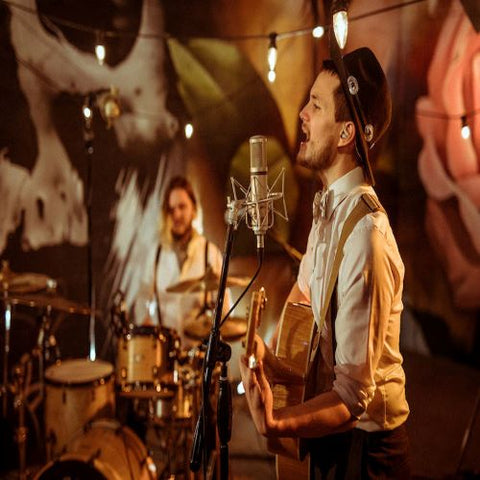 Cafe or bistro-style entertainments has been one of wedding trends in 2021. And music is the best ways to create the mood for your big day. So, invite a street band! How lovely is the image of a band roaming the wedding venue, randomly selecting guests to serenade them?
Besides that, ask your caterers supplement your custom, guests will dance with the ready-to-drink cocktails in hand. You can also set some tents with decorations for those one who would like some pictures. Then send photos to them with your thank you cards for a fun surprise. And it'll be excellent to hire an artist to draw some pictures for your guests or some of the wonderful wedding moments.