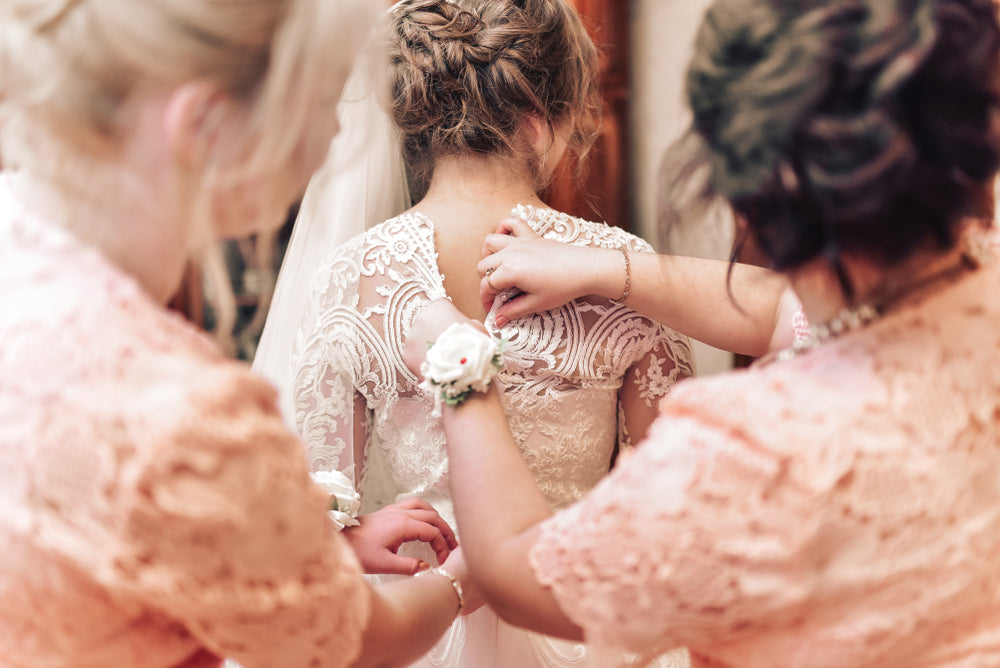 If you've been asked to be a bridesmaid at a friend or family member's wedding, congratulations! Being a part of someone's wedding is a great honour, and there are many things you'll need to do to prepare. One of the most important decisions you'll make is what dress to wear. Here are some tips on choosing the perfect bridesmaid dress for the big day.
Tips For Choosing Bridesmaid Dresses That You Should Consider
It's essential to consult with the bride and get an idea of what she has in mind. Many brides have a specific style or colour scheme in mind for their wedding, and they may want their bridesmaids' dresses to match or coordinate with the overall look. If you're not sure what the bride is thinking, it's best to ask her directly, so there aren't any surprises later on.
Consider the formality of the wedding. A more formal wedding requires a more formal dress, while a less formal affair allows for more flexibility.
Think about the venue and weather conditions. If the wedding is being held outdoors, you'll want to choose a dress that can withstand wind and rain.
You'll probably have to buy your dress. While some weddings provide dresses for the bridesmaids, it's not common practice. Most bridesmaids are responsible for purchasing their dresses.
There are lots of options when it comes to bridesmaid dresses. You can choose a dress that mirrors the bride's style or go with a completely different look. There are so many different styles and designs to choose from, so you're sure to find something you love.
Decide what style of dress you want. There are many different styles, including A-line, sheath, and mermaid. Do you want something classic and timeless, or trendier and fashion-forward? If you're looking for a formal dress, a ball gown or sheath style may be appropriate. If you're looking for something more casual, an A-line or empire waist style might be better. No matter what dress you choose, make sure it fits your body type and personality. You want to look and feel your best in whatever you wear!
You may also want to consider the colour of the dress. Many bridesmaids' dresses are in pink, blue, or green shades, but you can choose any colour you like.
Decide what size dress you need. Most bridesmaid dress stores like Cicinia carry dresses in sizes UK 4-34, so there's sure to be a size that will fit you perfectly.
Decide how much you want to spend on your dress. When it comes to bridesmaid dresses, the cost is often a concern. How much should you spend on a dress that you may only wear once? The answer to this question will vary depending on your budget and the style of dress you choose. If you're looking for a cheap option, Cicinia sells affordable bridesmaid dresses. However, if you want something more unique or luxurious, you may spend a bit more.
Types Of Bridesmaid Dresses That You Need To Know
Choosing Bridesmaid Dresses By Length
Choosing Bridesmaid Dresses By Neckline
Conclusion
In conclusion, choosing bridesmaid dresses can be a fun and relatively inexpensive way to get ready for your big day. There are many different styles and colours to choose from, so you're sure to find something that fits your personality and your wedding theme. Be sure to consult with the bride and other bridesmaids to get a sense of what they're looking for, and don't be afraid to ask for advice from friends or family members who have been to weddings before. You can ensure that you have the perfect dress for your big day by following these tips. Be sure to choose a style that complements your look and makes you feel confident and beautiful. And most importantly, have fun with it!