Fashion is one of the most important elements of a wedding. It's like the icing on an already beautiful and magical cake. The thing about fashion, though, is that it's subjective. What looks good and fits one's taste may not be appealing to another. Weddings are usually run by just two people: the bride and the groom. And they dictate all the details of the wedding, from the venue down to whatever the entourage is wearing.
The male entourage most of the time has it easy as they usually wear just the good ol' tux or suit. It's a different ball game when it comes to bridesmaids. There are countless dress silhouettes, colours, and designs to choose from and sometimes, a bridesmaid may end up with a not-so-pretty and unappealing dress which is beyond her control. As a bridesmaid, you should know that wearing the worst bridesmaid dress isn't the end of the world. There are plenty of ways you can convert your ugly bridesmaid dress into a gem, you just have to have the right fashion ammunition.
In this article, we have listed down the ways how you can transform an awful bridesmaid dress into an awesome attire – something that you can subtly suggest to the bride without her feelings getting hurt. Read on and get some inspiration which you can use just in case you stumble upon this one of the many bridesmaid dilemmas.
Worst Bridesmaid Dress Fashion Fix 1: Delicate Flower Crown
Flower crowns are well-liked for a lot of reasons. One is that this hair accessory instantly adds a dreamy touch to the whole thing. Another is that it completes and improves a look with its versatility. You can mix and match the flowers and greenery you'll use to complement the shade of the dress or the colour palette of the wedding. Lastly, it fits a wide range of themes and motifs, from bohemian to whimsical. Whatever type of wedding you're attending, a flower crown can fix it.
Worst Bridesmaid Dress Fashion Fix 2: Delightful Headbands
If you're not up for something floral, a headband is a great alternative. There are several types of headbands you can use to spice up a rather ugly bridesmaid dress. Thick and chunky velvet headbands are all the rage these days. They are eye-catching and can divert the onlooker's attention to your face instead of your dress. If you want something delicate, lace bridesmaid headbands are also a good option.
Worst Bridesmaid Dress Fashion Fix 3: Embellished Tiara
Wearing something shiny and sparkly on your hair is a sure way to improve an awful bridesmaid attire. Look like a goddess or a fairy wearing a tiara embellished in pearls, beads, or jewels to elevate your aesthetic. By doing so, people won't even look at your ill-fitting dress anymore.
Worst Bridesmaid Dress Fashion Fix 4: Bunch of Blooms
Instead of going for a flower crown, another way to use flowers to improve your bridesmaid look is by tucking them directly into your hair. You can create a romantic look by inserting pieces of blooms in your braids or a bunch of florals over one ear. If fresh flowers aren't your thing, floral hair clips can also do the trick. You can match the colour of the flower to the dress to make your attire cohesive.
Worst Bridesmaid Dress Fashion Fix 5: Elegant Earrings
Another creative way to spice up your look when wearing an ugly bridesmaid dress is through sparkly jewellery. Add some razzle and dazzle with statement earrings that will make heads turn. There are plenty of styles you can choose from, like big and funky hoops, elegant drop earrings, or glamorous chandelier pairs. The more sparkly, the better!
Worst Bridesmaid Dress Fashion Fix 6: Flawless Makeup
To make up for the not-so-pretty bridesmaid dress, wear your makeup on fleek to highlight your beauty and assets. Make sure that your eyes and lips are flawless to engage the attention of the onlookers. They will surely forget that you're wearing something not-so-flattering.
Worst Bridesmaid Dress Fashion Fix 7: Noticeable Necklace
If you can't do something about the dress, address it with accessories. Another improvement you can employ to an ugly bridesmaid dress is by highlighting its good parts. If what you're wearing has a sexy neckline, put the focus on that part by putting on a necklace or a choker. Layer the accessories for more fashion impact.
Worst Bridesmaid Dress Fashion Fix 8: Charming Clutch
Another accessory option to level up your look is a charming clutch you can carry throughout the event. Hit two birds with one stone by being able to carry your bridesmaid must-haves while revamping your attire. Have the clutch match the shade or texture of your dress to make the fashion add-on a subtle one.
Worst Bridesmaid Dress Fashion Fix 9: Bangin' Bangles
Spruce up your awful bridesmaid dress look by wearing shiny and chic bangles. Just like other accessories, they instantly improve the vibe of your fashion. You can wear just one bangle or layer and wear as many as you want.
Worst Bridesmaid Dress Fashion Fix 10: Chic Nails
Just like flawless makeup, well-manicured nails will make a great difference to your look. Pick something that matches the colour of the dress or get creative by getting a customized design and artwork on your nails. People will look at your pretty bridesmaid nails and get curious – they will even forget that you're wearing an ugly bridesmaid dress.
Worst Bridesmaid Dress Fashion Fix 11: Sexy Heels
If your bridesmaid dress is ugly, make sure that your heels aren't. Wearing sexy heels will highly enhance the overall look. Wear a sparkly or strappy pair that will put focus on your legs instead of the design of the dress.
Worst Bridesmaid Dress Fashion Fix 12: Statement Shoes
Another way to fix a fashion faux pas like wearing the worst bridesmaid dress is by turning the attention to your personality and creativity. Wearing statement shoes like cowboy boots will reflect your fun and funky personality and shadow the fact that your attire is not that pleasing to the eyes.
Worst Bridesmaid Dress Fashion Fix 13: WEAR A PRETTY BRIDESMAID DRESS!
The BEST fashion fix for wearing the worst bridesmaid dress is to PREVENT it to happen! As a bridesmaid, one of your duties is to lend fashion advice to the bride. If you think she's making a blunder when it comes to her bridesmaid dress of choice, lead her to the right attire! There are stores like CICINIA that carry a wide selection of BEAUTIFUL and FASHIONABLE bridesmaid dresses bridesmaids of all body types can wear. Here are just some of our recommendations for gorgeous bridesmaid dresses:
Pretty Bridesmaid Dress Alternative 1: Gorgeous Floor-Length Gown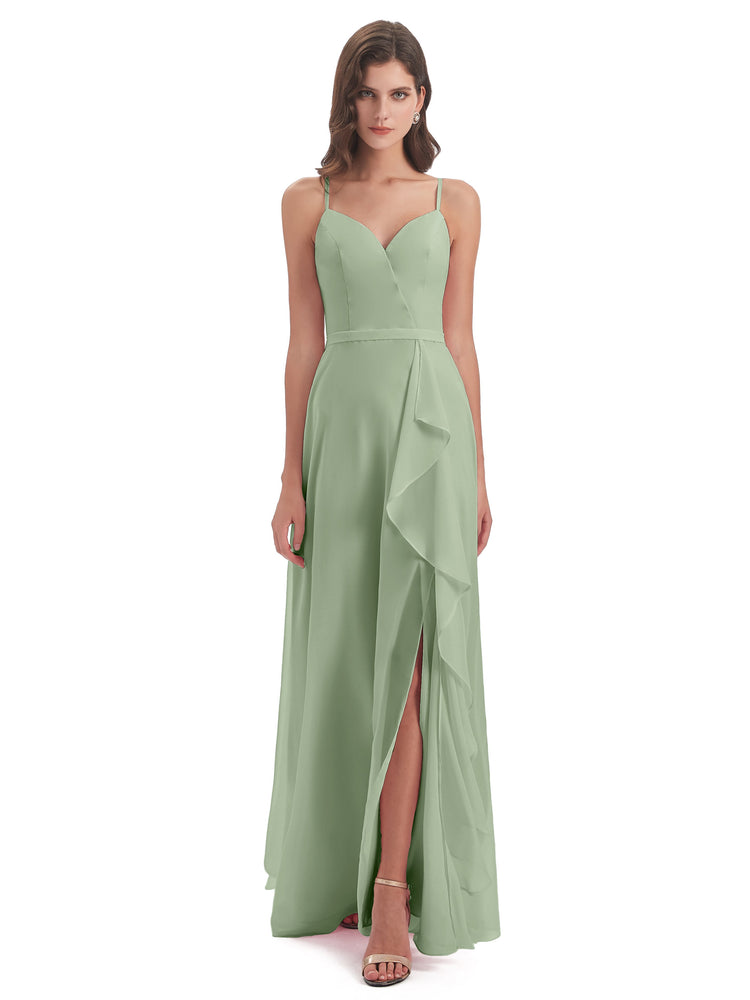 This divine dress is everything you'd want in a bridesmaid's gown – light and flowy chiffon fabric that is a breeze to wear, a sweet neckline to show just the right amount of skin, and a dazzling skirt with a surprise ruffle detail that is always on trend.
Pretty Bridesmaid Dress Alternative 2: Lovely and Light Long Dress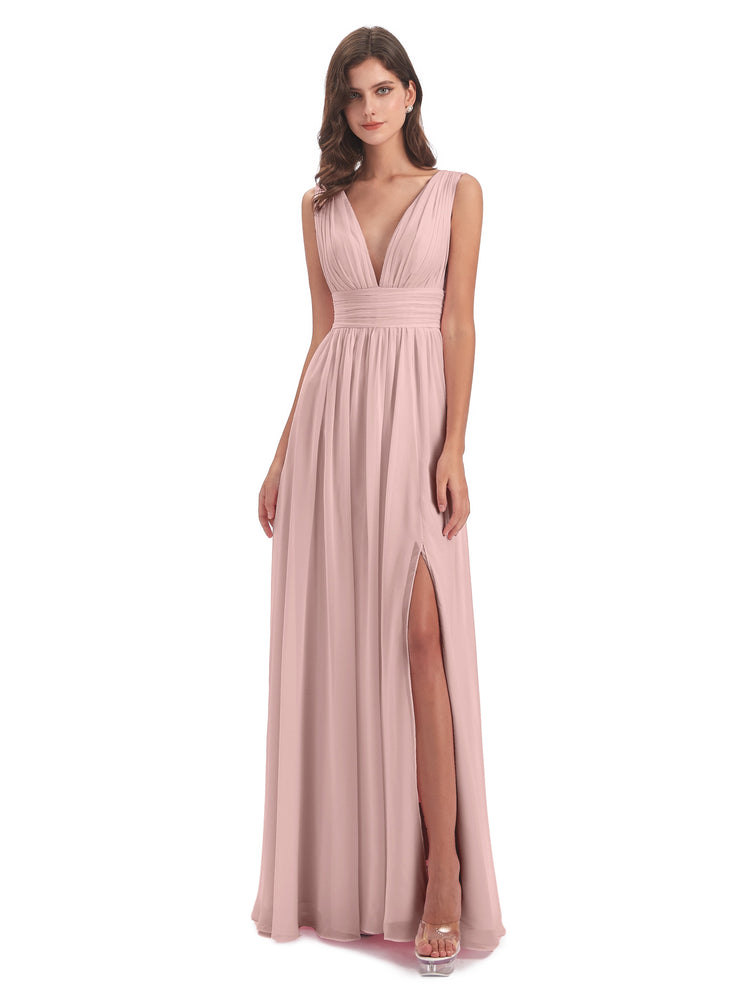 Feel like a goddess while wearing this light chiffon long dress with a daring deep V-neckline. It's simple and straightforward since dresses as gorgeous as this don't even need embellishments.
Pretty Bridesmaid Dress Alternative 3: Haute and Hot Halter Dress
Turn heads with this unique dress in a trumpet silhouette that hugs the skin and highlights the curves. It features romantic twist straps in the front and a sexy cutout detail in the back. You'll never feel ugly wearing this one.
Pretty Bridesmaid Dress Alternative 4: Bold and Versatile Tulle Dress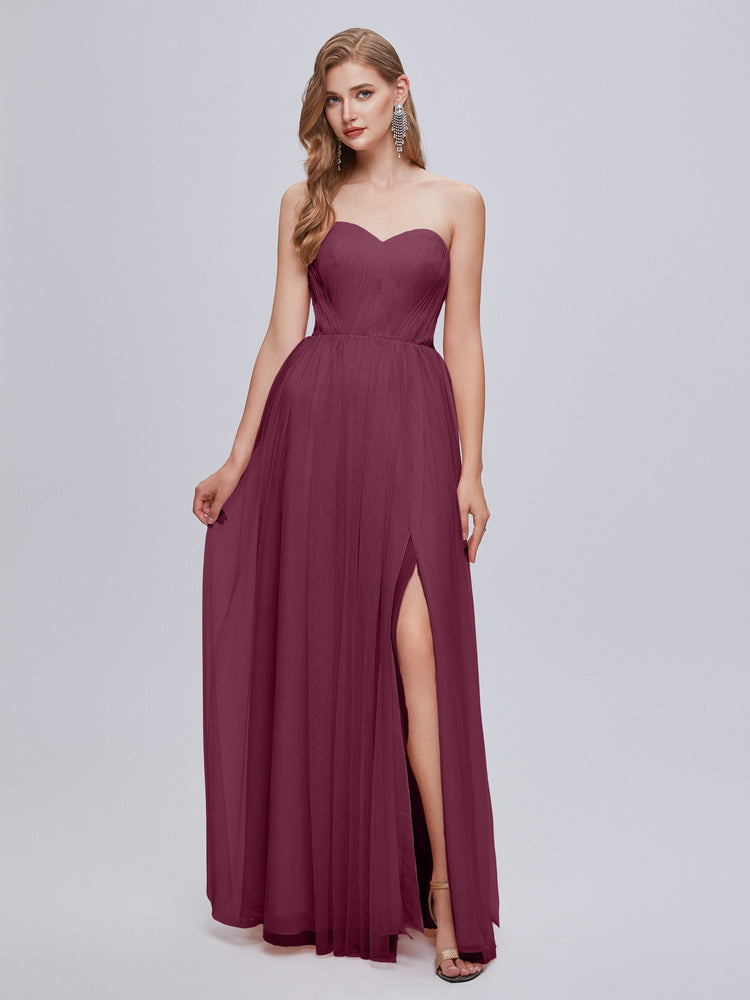 Unleash your fashion personality with this beautiful and versatile tulle dress perfect for just about any wedding theme and motif. Wear it in various ways depending on your mood and style. There are unlimited pretty fashion possibilities with this dress!
Pretty Bridesmaid Dress Alternative 5: Sultry and Spicy Silk Dress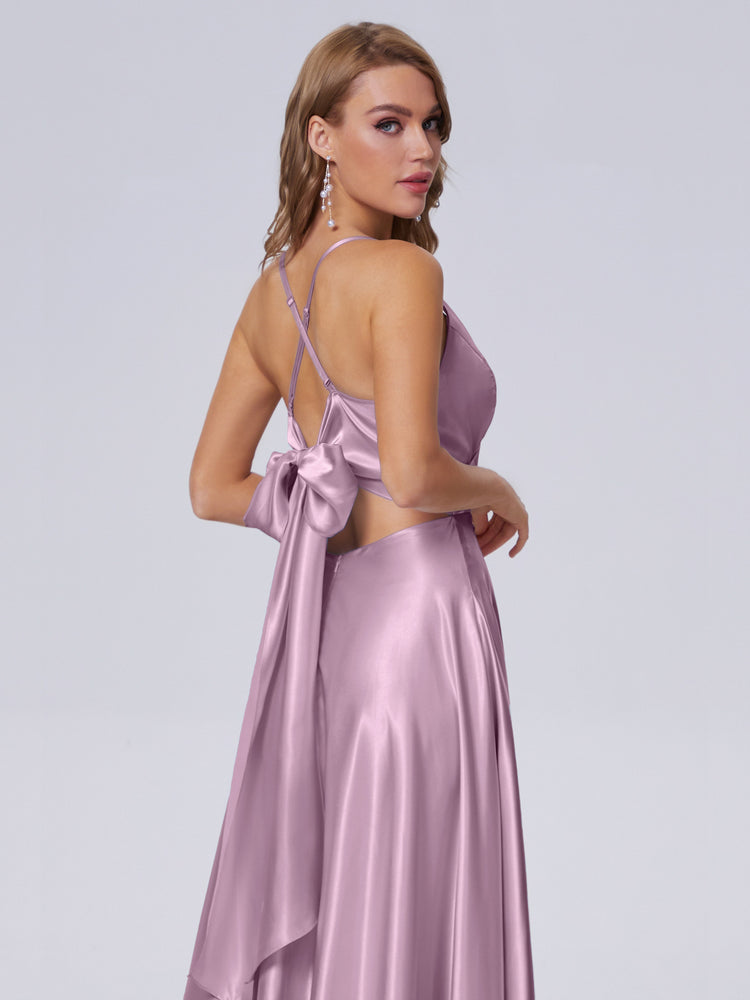 You'll be an instant eye candy while wearing this lush A-line silk dress that is flattering to all body types. It has charming crisscross straps and ribbon details in the back that elevates the overall look.
Pretty Bridesmaid Dress Alternative 6: Timelessly Elegant Chiffon Gown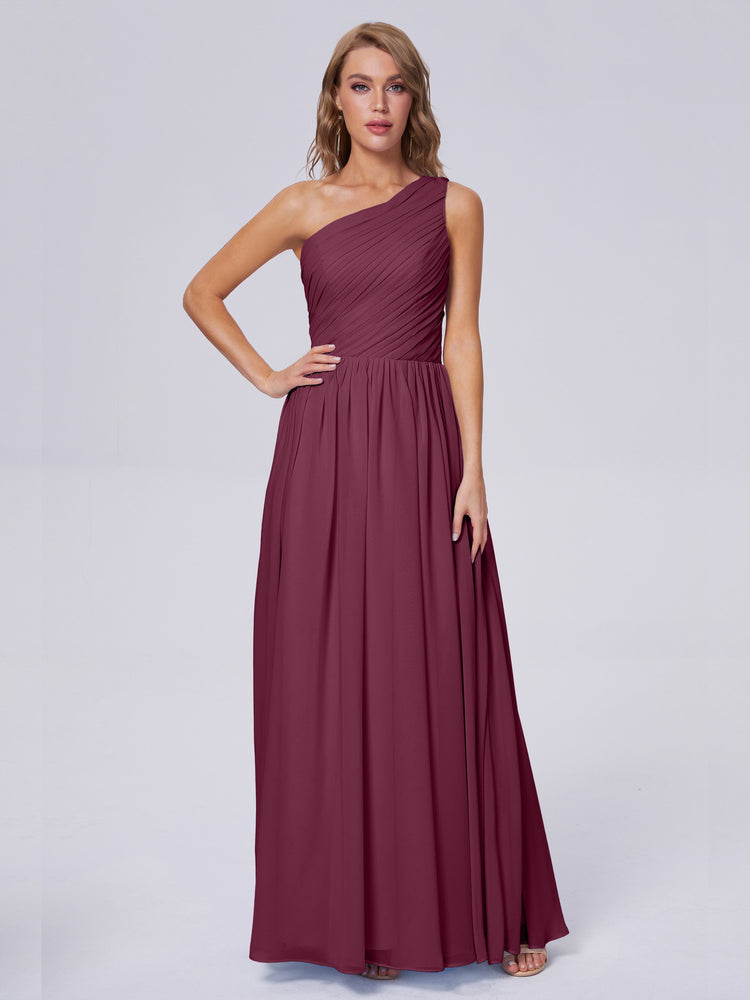 This one-shoulder wonder is elegance in dress form. The ruched bodice gives off a pleasant edgy vibe to the rather simple look. The dreamy and flowy skirt finishes off the look phenomenally.
Want more pretty bridesmaid dresses? Check out our SHOP now!
Choosing a selection results in a full page refresh.