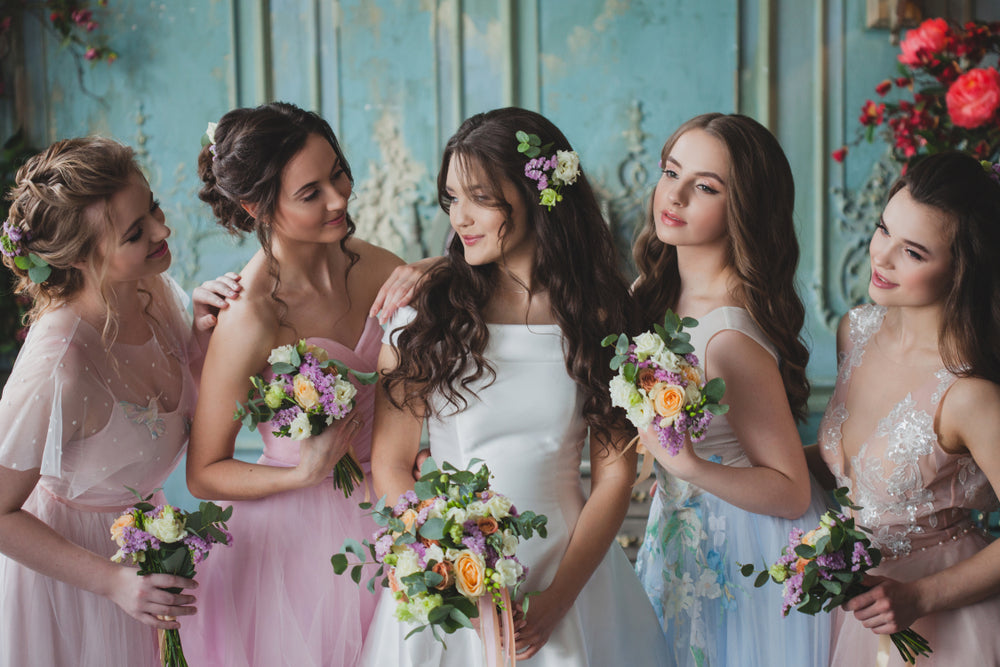 Imagine this: You've planned a wedding, and you're just about to call your bridesmaids to let them know the date and time of their appointment when you realize one of them doesn't have an outfit. How are you going to solve this problem? This is why we've put together this super easy guide for the bride to solve the bridesmaid dresses problem and make both the brides and bridesmaid happy. 
But does this matter based on our zodiac sign? Yes, it does! Our zodiac sign can play a significant role in who we love and how compatible we are with them. And not just because compatibility is essential – according to astrology, our zodiac sign can also predict how we will behave and think in different situations. So, knowing your sign can help you make better choices when it comes to love and relationships!
You're not alone if you're stuck on what to wear to your bridesmaids. It can be tough to find dresses that everyone will love and that are comfortable and stylish. This guide will show you how to solve the bridesmaid dress problem quickly and make everyone happy.
- Dress Color Based On Zodiac Sign -
- Dress Style Based On Zodiac Sign -
First, choose a color for the bride
Choosing the right color for your bride can significantly impact her overall look. Every zodiac sign represents colors, so it's essential to choose one to highlight her natural beauty. Once you've selected a color, use it sparingly to create your bride's elegant and cohesive look. Please don't overdo it and let the color complement her outfit rather than the focus. 
There are many things to consider when choosing a color for your home. But which zodiac sign should you choose for your ideal color scheme? Every zodiac sign has different colors that reflect its personality and character. Scorpios are secretive and analytical, while Virgos are the perfect balance of intuition and logic. Aries is headstrong and energetic, while Taurus is loyal and peaceful. Ever wondered what the colors of each zodiac sign are? Wonder no more because we have the details for you!
Aries (March 21–April 19)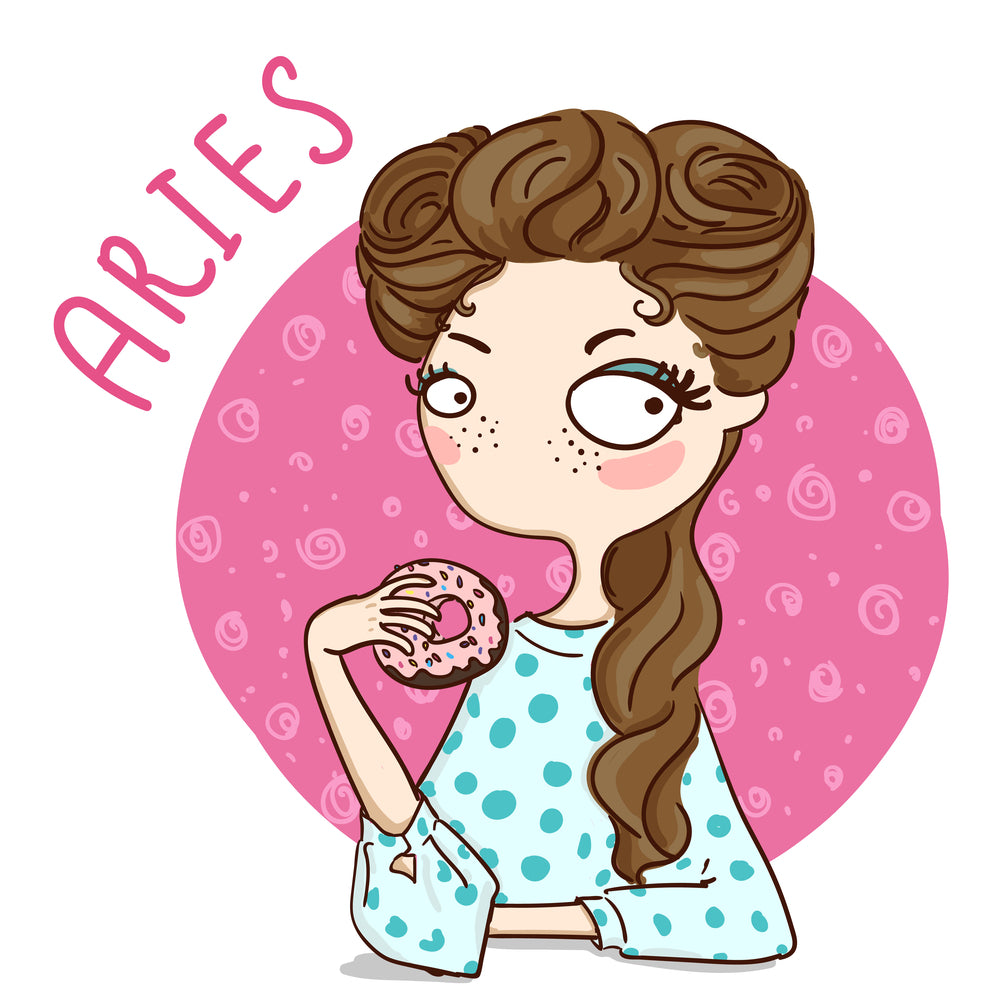 Red is a classic, fiery color for weddings that will grab your guest's attention and set off your personality flawlessly. It's also perfect for high-spirited women who want to stand out in a crowd. Burgundy is another popular color for weddings and can be matched with any skin tone; this luxurious color adds sophistication to your bridesmaids' look. Burgundy has a rich, velvety quality that will make everyone envy your dress. For an earthy appeal, try rust! Rust is a friendly alternative to red; this muted reddish look great that's lowkey but still stands out enough to be considered stylish. Mulberry can add a touch of intricacy to your wedding, wherein this deep wine color is perfect for adding excitement and energy to any look. Pink is a popular color for Aries women, and it will bring lots of fun and happiness to the celebration. Finally, fuchsia can be an exciting choice if you're looking to add a vibrant color pop against most outfits, but it also has a mysterious quality that will appeal to your bride-to-be. Each of these colors is perfect for your Aries personality.
Taurus (April 20–May 20) 
5 Eye-Catching Bridesmaid Dress Color Choices Complement Taurus Brides You Don't Want to Miss!
It is essential to consider your bridesmaids' fashion styles when planning your wedding. For example, some girls may prefer vibrant colors while others prefer more subtle shades. Here are 5 eye-catching bridesmaid dress color choices that compliment you as a Taurus bride that you don't want to miss! Maroon, green, emerald green, peach, and champagne come in different shades and create a stylish contrast with the bride's personality. If you're unsure which color to choose or want to add some variation to your bridesmaids' outfits, don't hesitate to go with one of these fun colors.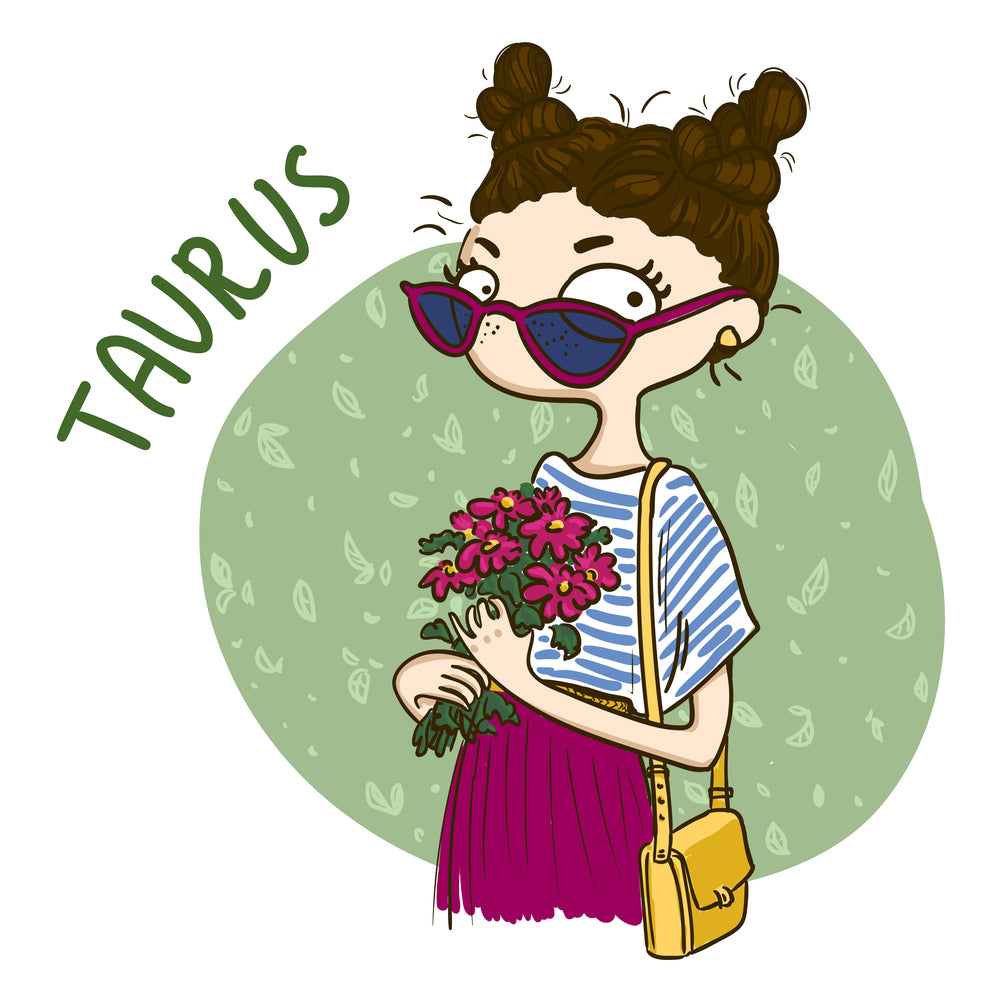 Gemini (May 21–June 21)
Top 5 Bridesmaid Dress Color Choices For Gemini Brides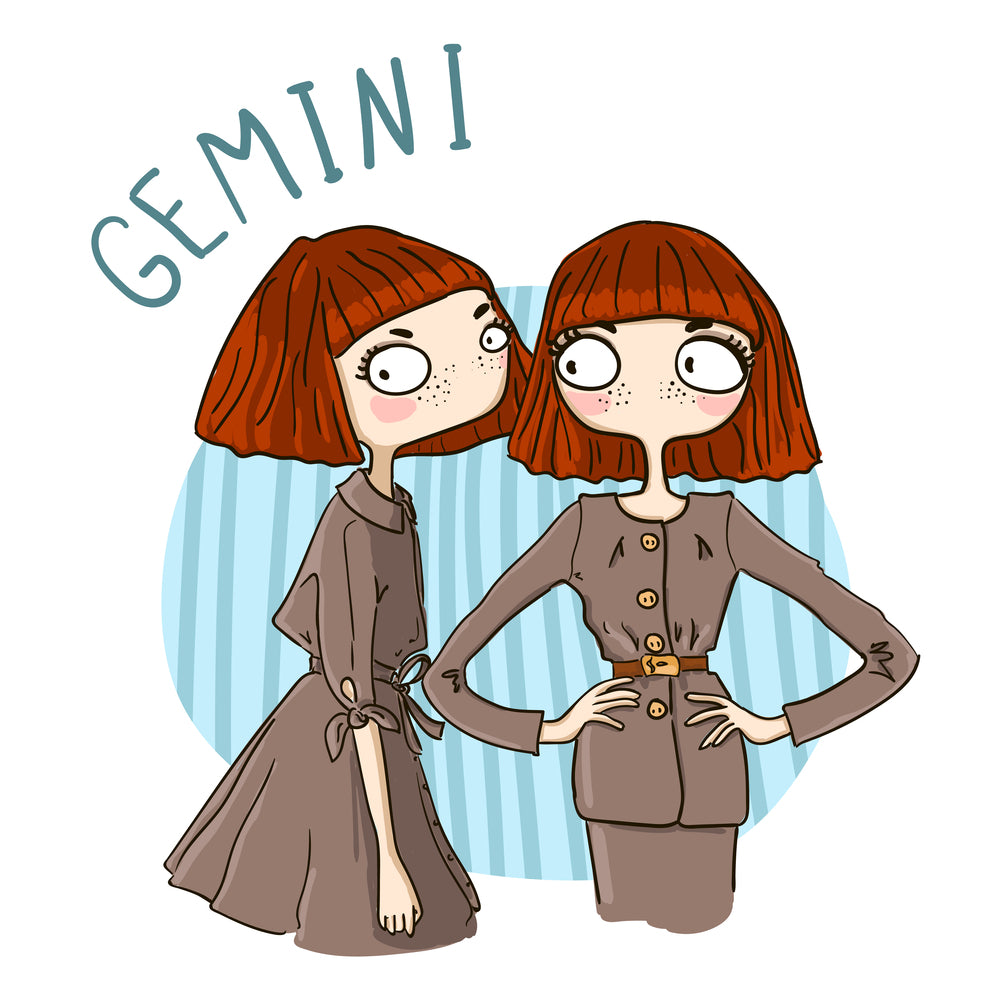 When picking the perfect bridesmaid dress color for your Gemini bride, sky blue or mist might be your best bet. Both options are delicate and flattering, and they will compliment any skin tone. Lemon or daffodil may be significant if you'd like to go a little more daring. They are both bright and eye-catching, and they will get people talking. Peach or candy pink is an excellent option for something a little more subdued. They are both feminine and comfortable, making them perfect for long days of festivities. And if you want something extraordinary, fuchsia or jade may be a perfect choice. Both colors are unique and visually striking, which will make your bridal party stand out from the rest!
Cancer (June 22–July 22)
5 Bridesmaid Dress Color Choices Complement Cancer Zodiac Brides: Funky, Vibrant, And Always On-trend
If you're shopping for bridesmaid dresses this summer, there are plenty of options to choose from that will complement your cancer Zodiac bride. From funky and vibrant colors to classic hues, there's a dress to fit every personality! Five favorites will brighten up any day: Navy blue, silver, green, dusty sage, and royal blue. Each color is perfect for a different season and can be paired with any accessories or shoes. So, whether your friend belongs to another zodiac sign or is Cancerian in nature, there's a perfect bridesmaid dress for her!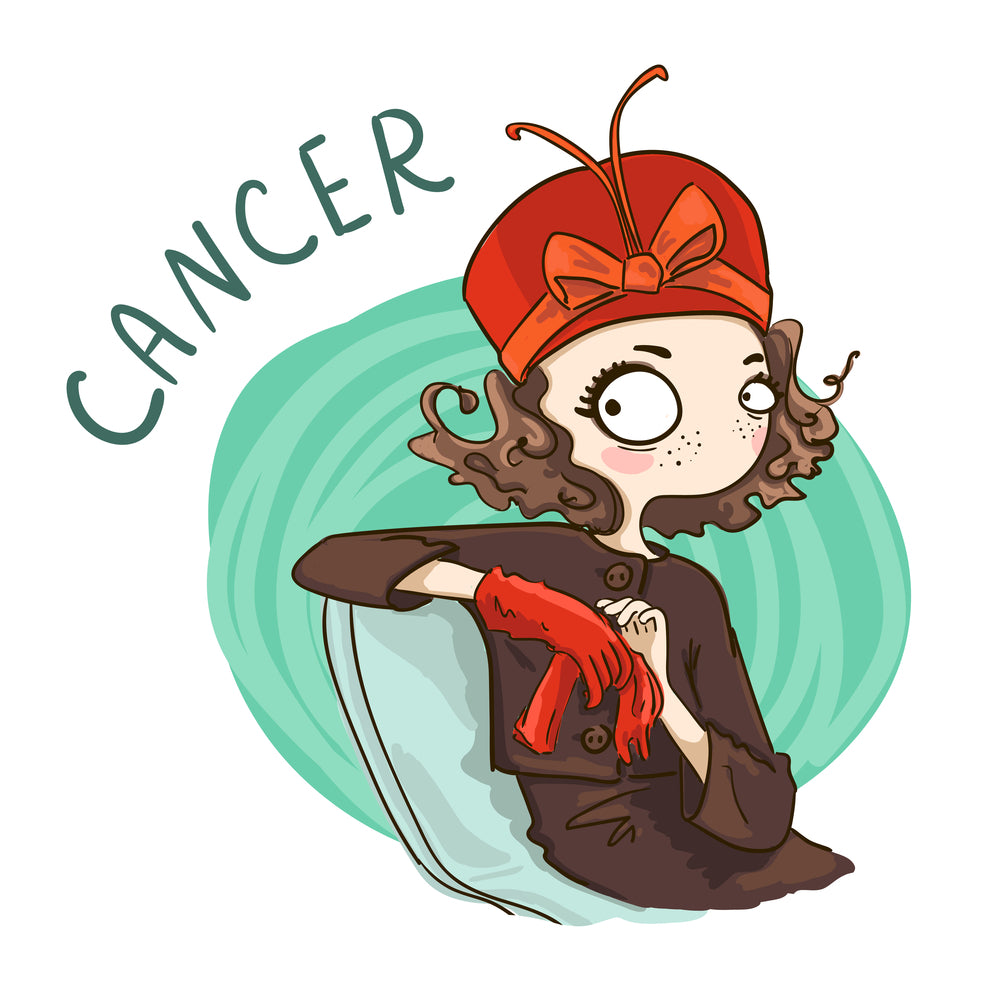 Leo (July 23–August 22)
5 Favorite Bridesmaid Dress Colors Complement Leo Brides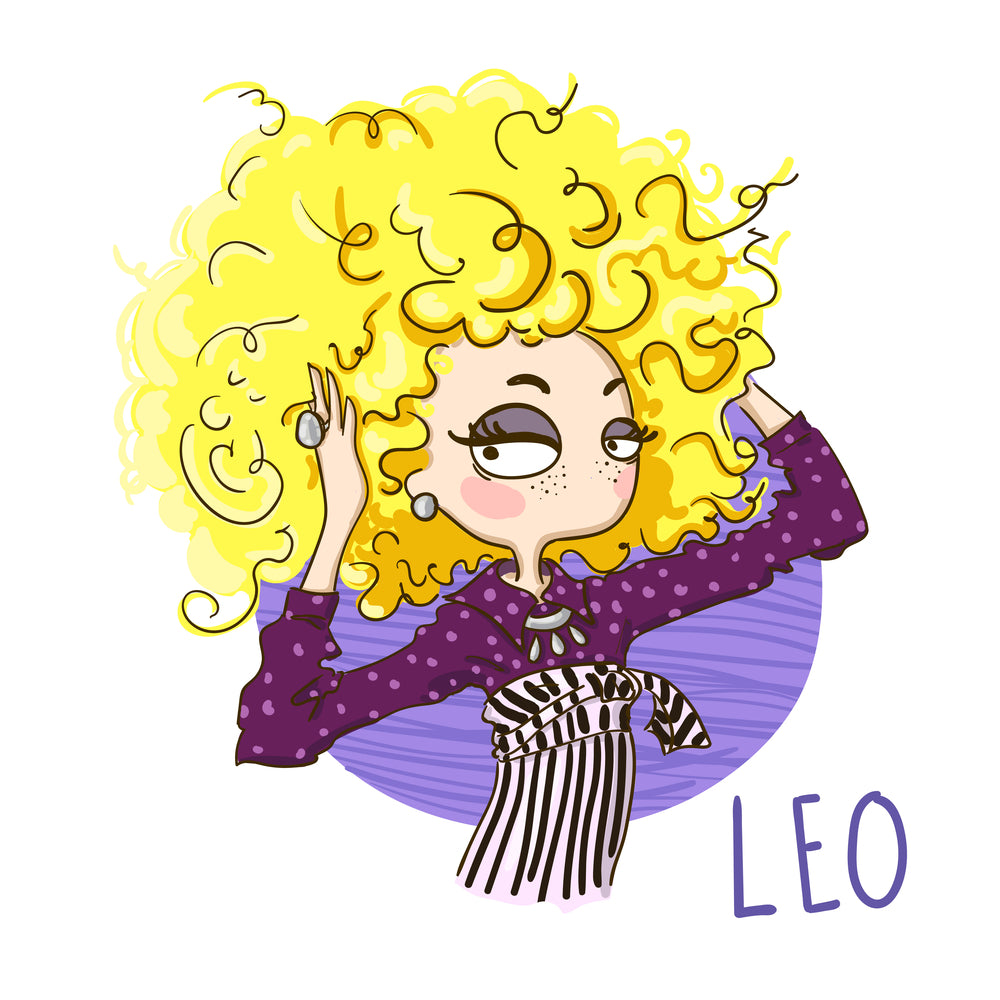 Leo brides are fiery and excitable, so it's only natural that their favorite bridesmaid dress colors would be fiery as well. These five colors all work perfectly with the Leo personality, from orange to gold to regency to orchid and red. Moreover, Leo is the sign of the lion, and as such, bridesmaids wearing orange will compliment her well. Gold is also an excellent color for your bridesmaid dresses; it will add elegance to your wedding day. If you want a more traditional feel, go with a Regency purple orchid dress. Red is also a popular color choice for maid of honor dresses and bridesmaids' dresses - it screams excitement! Orchid is another lovely color that can work well with a Leo bride that can be fascinating and make your wedding party stand out from the rest. Ultimately, the best way to find out which color works best for each of your bridesmaids is to ask!
Virgo (August 23–September 22)
Romantic and Ambitious: The Top-tier Dress Color Choices Complement Virgo Brides
There's no denying that the color palette for a Virgo bride is quite eclectic and romantic. These colors effortlessly complement the zodiac sign's natural ambition and drive from champagne to browns and clovers. While some couples might be hesitant to stray too far from the traditional wedding colors of taupe and chocolate, giving a little love to other complementary hues can set your Virgo bride apart from her peers. Overall, champagne, brown, clover, taupe, and chocolate are all excellent choices for a Virgo bride and her bridesmaids. These colors are delicate but tasteful, making them versatile for any formal or casual event. They also go well with most wedding themes.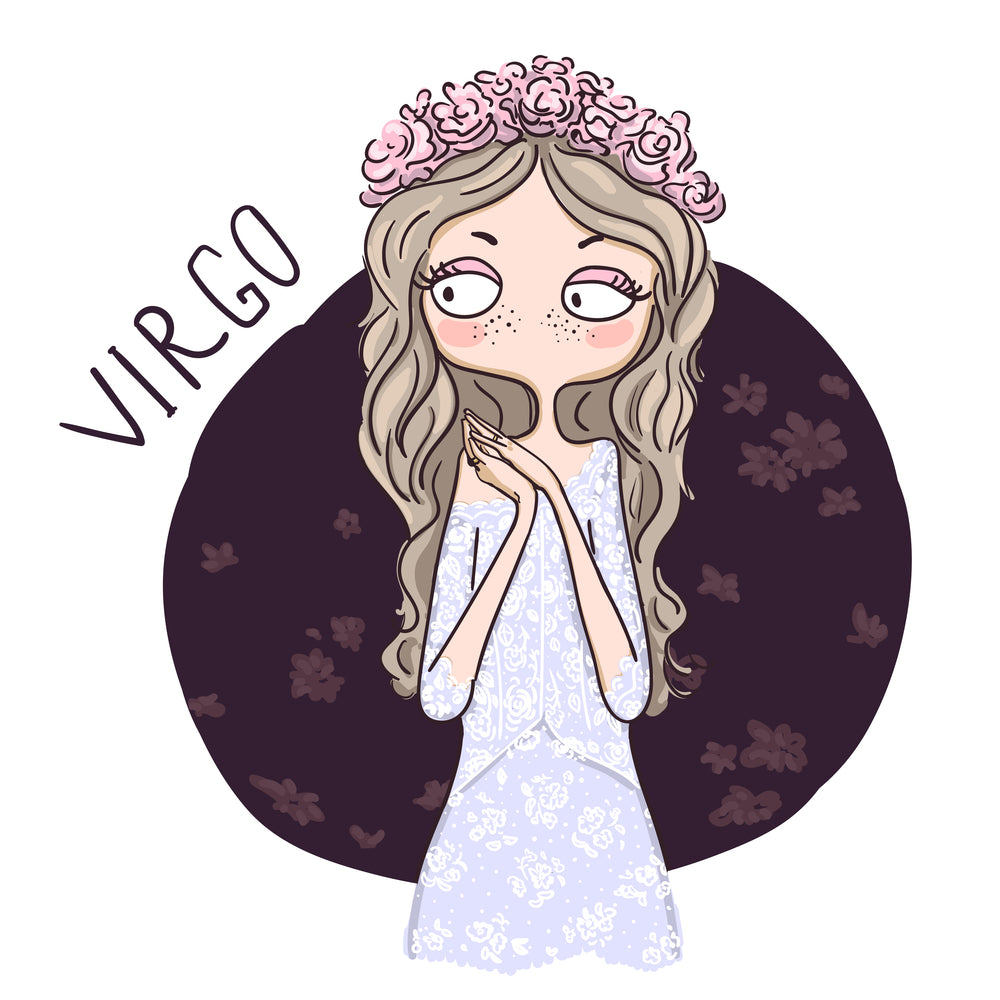 Libra (September 23–October 23)
5 Superb Bridesmaid Dress Colors Complement Libra Brides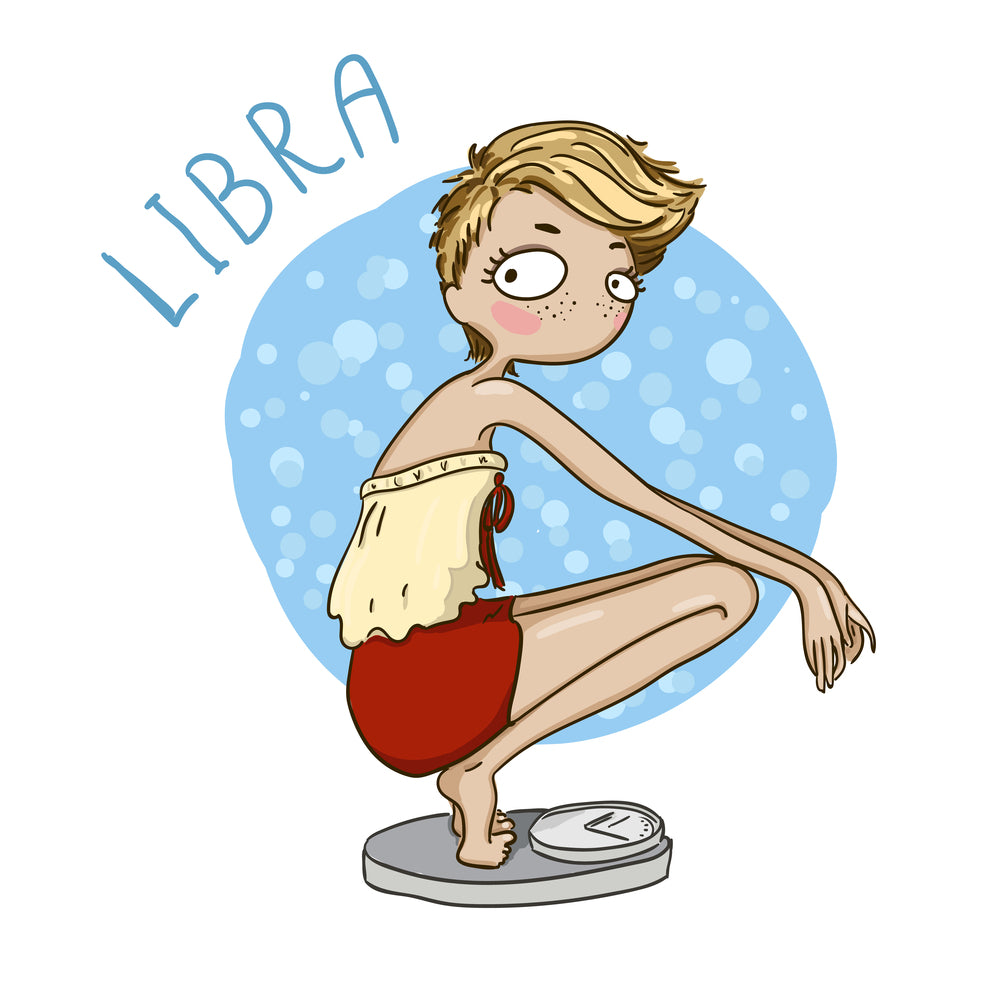 When selecting their bridesmaid dresses, Libra brides should opt for a muted or delicate color. Grey is an excellent option because it will be less attention-grabbing than some of the other colors, and it can be paired with any skin tone. Pearl pink is another excellent choice, as it will look sophisticated and delicate. Dusty rose is also a good choice for a Libra bride, as it is feminine but not too girly. Blue can be an excellent addition to any bridal party, and dusty blue, in particular, can be very versatile – it can go with just about any outfit. Finally, dusty blue is the perfect color to pair with light brown hair – making it the perfect choice for someone with darker hair.
Scorpio (October 24–November 21)
Rediscover Your Scorpio Side in These 5 Gorgeous Dress Color Ideas
Do you feel like you're stuck in a rut? Maybe it's time to take a step back and rediscover your Scorpio side. Here are five gorgeous dress color ideas to help you do just that. Scarlet or red always flatter Scorpios, so go for something bold and eye-catching! Black is another great option because it can be very versatile. You can wear it with anything from a casual outfit to a more formal affair. Cabernet is another excellent match for Scorpios as it has a deep, dark color that jazzes up your look. Navy ensures that you'll stand out no matter the occasion, and plum is perfect for those romantic nights with your partner. So whatever mood you're in, there's sure to be a dress color option that works perfectly for you!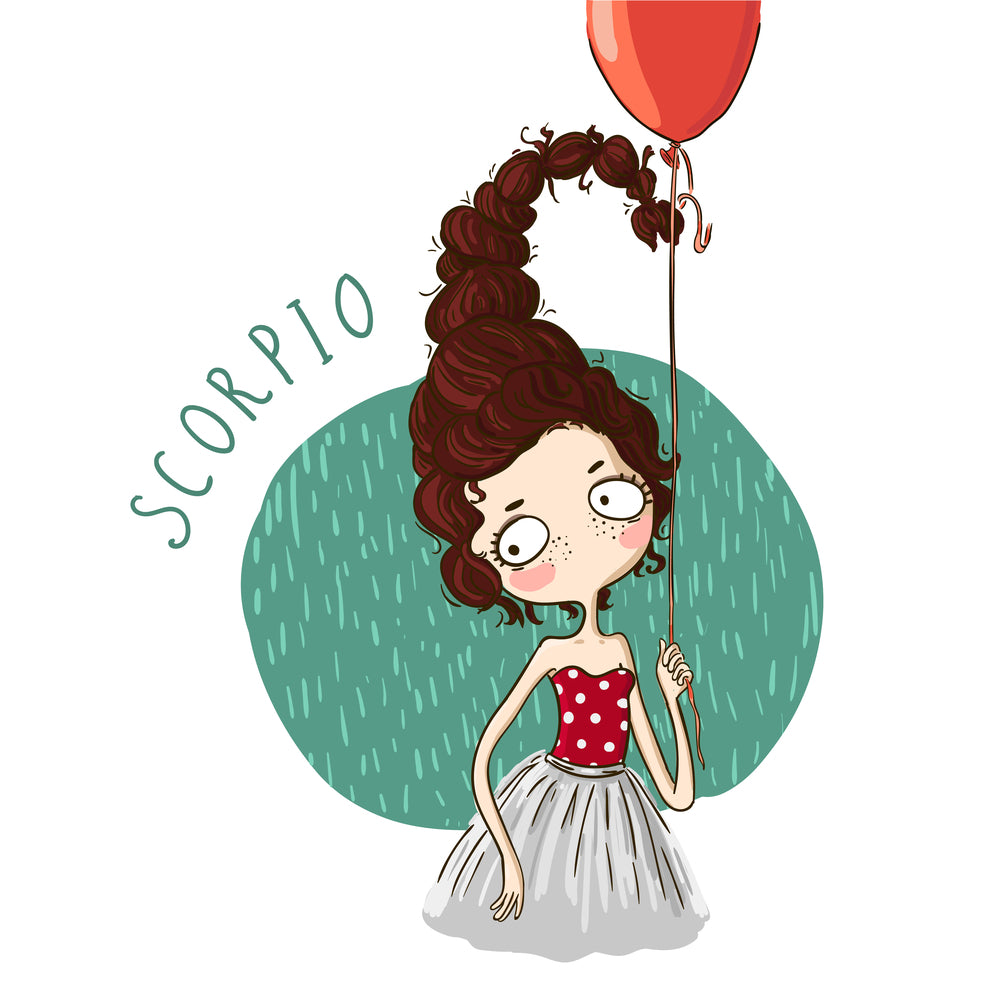 Sagittarius (November 22–December 21)
Show Off Your 5 Electrifying Dress Color Combination as a Sagittarius Bride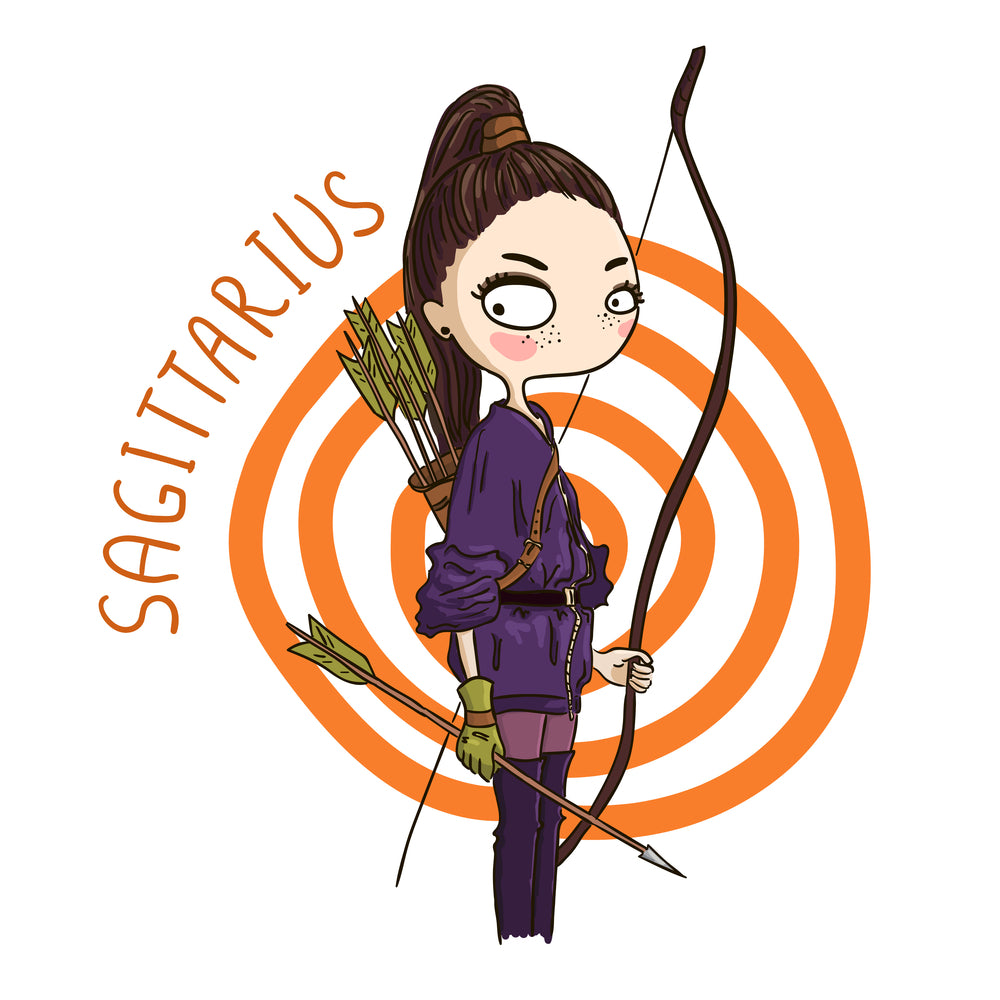 Peach and marigold are the perfect partners if you're looking for a bold and electrifying wedding color combination. Together, these colors create a bright, cheerful atmosphere that will put everyone in a good mood. Wisteria is another excellent option for your wedding dress. This delicate color based on a flower is perfect for adding a touch of romance to your big day. Orchid is another lovely choice for your wedding dress; its soft purple hue will make you stand out from the crowd. Vintage mauve is an exciting color choice that can add a bit of vintage charm to your look. Whether you're opting for traditional white or something more unique, there's sure to be a color combo that'll perfectly reflect your personality and style. So, show off your five electrifying dress color combinations as a Sagittarius bride!
Capricorn (December 22–January 19)
Get Ready To Turn Heads With These 5 Color Ideas For Capricorn Brides
As Capricorn women enter their late twenties and early thirties, they might feel a little more confident than when they were younger. This is when they can start introducing some changes into their lives, such as updating their style. Here are five color ideas for Capricorn brides that will turn heads and make them look beautiful! First up is the dazzling taupe; this color is neutral enough to be worn by everyone and goes with everything. It's perfect for a bride who wants something timeless and classic. Another great option is brown. Brown is warm but not too warm, making it versatile for all seasons. Grey can be very sophisticated but modern, perfect for a bride who wants her wedding to reflect her personality perfectly. Dusty blue is another great option to consider, as it can be both sophisticated and dramatic simultaneously, while stormy shades are perfect for adding a touch of drama.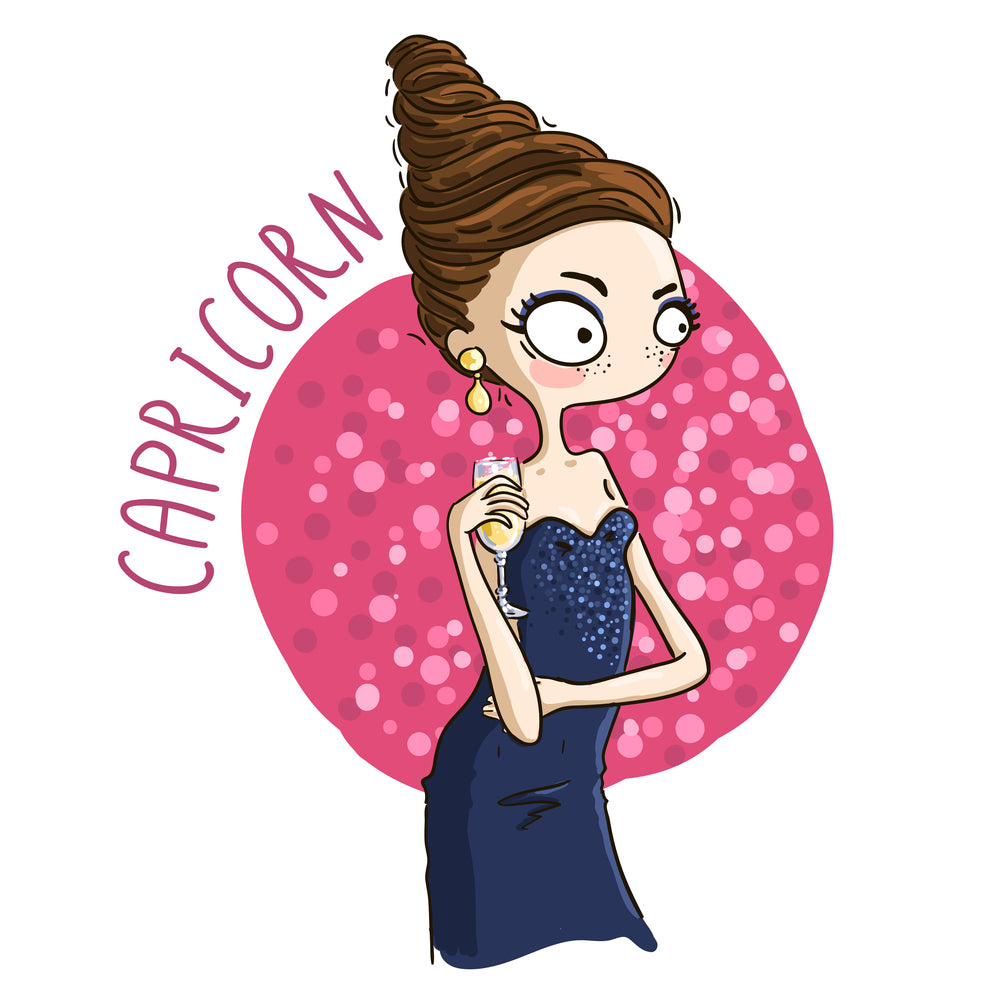 Aquarius (January 20–February 18)
5 Exceptional Aquarius Dress Color Trends To Watch Out For You And Your Bridesmaids!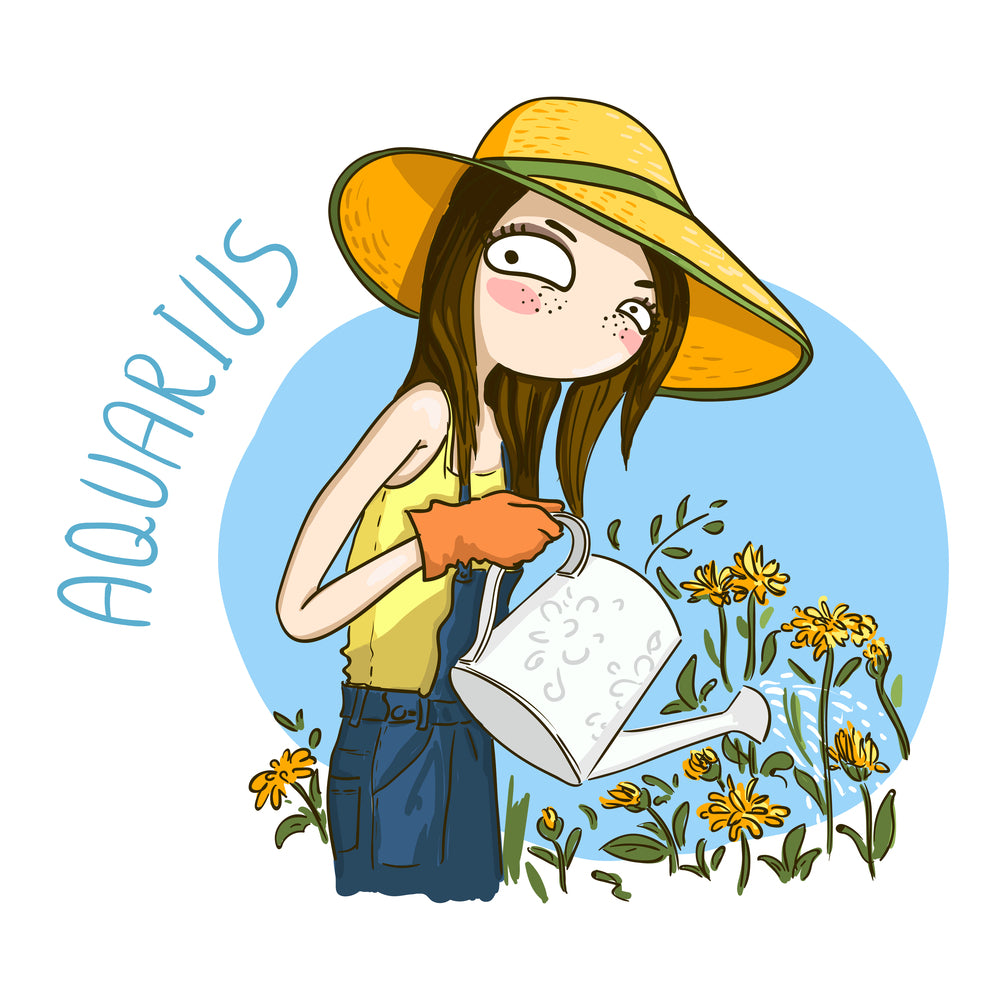 When selecting the perfect dress color for your Aquarius bridesmaids, you have several options to choose from. You can go with a soft and pretty seafoam green or turquoise or opt for a bolder blue. Then, if you want to add a splash of color, try out mint green or misty bluish-white. Accordingly, seafoam green or turquoise are two great options for Aquarius bridesmaids. Blue is another excellent choice, as it can be both fashionable and comforting. On the same note, a pool is an excellent option to evoke feelings of relaxation and sun tanning. Mint green is another popular color choice for Aquarius bridesmaids, as it can be sophisticated and modern. Finally, the mist is a beautiful shade that can be very feminine and sweet.
Pisces (February 19–March 20)
Dignify the 5 Gracious Pisces Colors For You And Your Bridesmaids 
The five gracious Pisces colors are peach or coral, seafoam green, dusty sage, lavender, sky blue, and dusty blue, according to astrology. These colors represent a natural sweetness and charm perfect for your bridal party. Whether they are dressed in traditional blush and white or more modern shades like these five, your ladies will look beautiful and comfortable in their outfits. Moreover, each color has unique attributes that will add a touch of sophistication and class to your wedding day. Let these colors help make your wedding day unforgettable!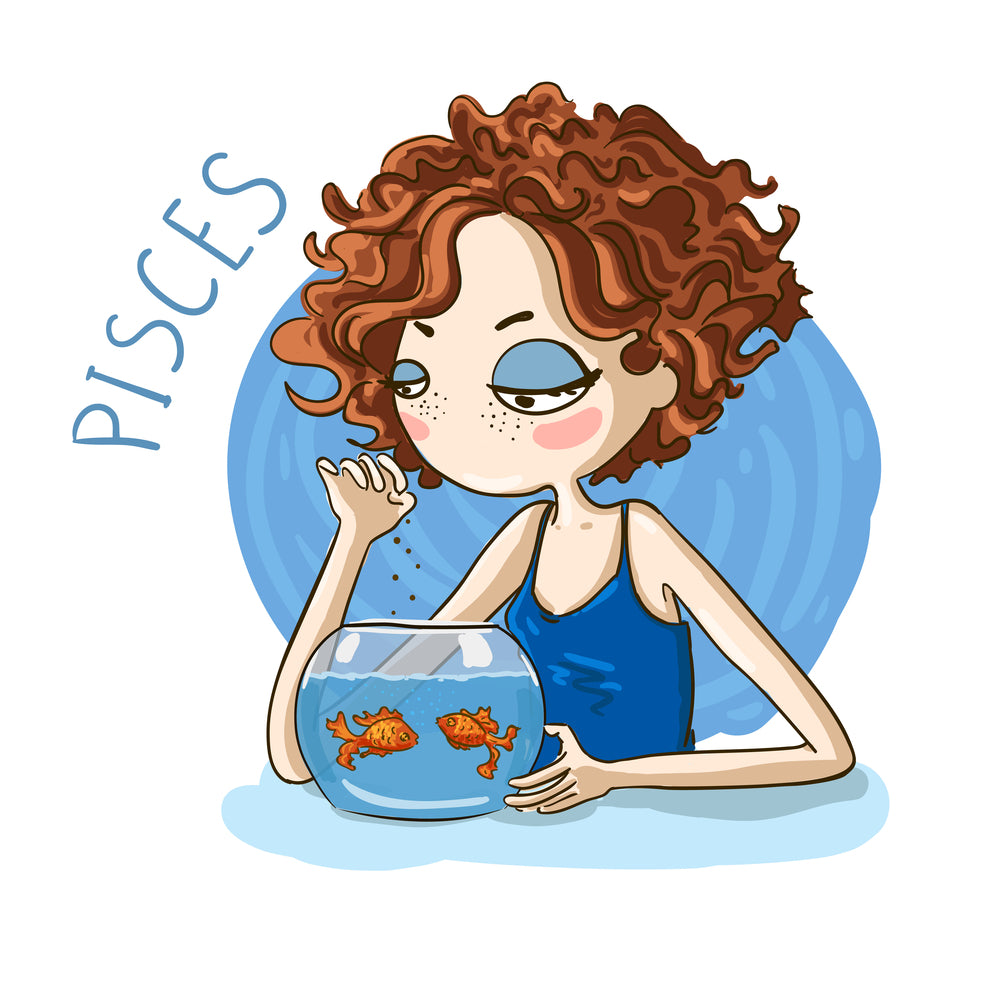 Second, choosing a style for your bridesmaid
When it comes to choosing a style for your bridesmaids, there are many options. You can have them all wear the same style, or you can allow each bridesmaid to choose their own individual look. It would be best to keep in mind a few things while selecting a style for your bridal party.
First, it is essential to consider what type of bride you are. Do you want them all to look alike, or do you want them to be able to mix and match styles? Additionally, what is the occasion? Will they be attending the wedding ceremony and reception dressed as bridesmaids, or will they just be attending as guests?
Next, allow each bridesmaid to choose their dress without any pressure from you. This way, they can have more fun picking something they love and won't feel rushed.
Moreover, if you are a bride-to-be and your bridesmaids have asked you to help them choose their dress, this guide will help make the process as easy as possible. We'll discuss different factors, including style, fit, and color. You'll be able to find the perfect dress for each of your pals in no time at all! 
Here's an overview of each guide:
Aries (March 21–April 19)
Dare to Leap! Find the Perfect Look with The Best Bridesmaid Dresses for Aries
March is the month of Aries, and with it comes new beginnings and a sense of adventure. So if you're gearing up to tie the knot this year, why not choose a bridesmaid dress that matches your fiery personality? Here are some of the best styles for bridesmaids with an Aries zodiac sign.
For a look that's both daring and elegant, consider dresses with high necks or off-the-shoulder straps. A dramatic flared skirt will create movement and visual interest while keeping you looking polished. Bold colors like red or orange are perfect for an Aries bride, as are eye-catching metallic details.
If you're looking for something dazzling and vintage-inspired outfit, try the Ella Vintage Tulle/Lace A-line Knee Length Short Bridesmaid Dress or Aliyah Charming A-line Straps Chiffon Bridesmaid Dress instead. These styles are perfect for spring weddings and can easily be dressed up or down, depending on the occasion.
Taurus (April 20–May 20) 
Unraveling: The 7 Best, Elegant and Classy Bridesmaid Dresses for Taurus
The astrological sign of Taurus is known for being elegant, classy, and romantic. So, if you're looking for a bridesmaid dress that embodies all of those qualities, look no further! Click the link above for the seven of the best, most stylish attire that your bridesmaids will love.
Accordingly, if you're glancing for a timeless and elegant dress, consider a Mollie Sexy Chiffon Off The Shoulder Bridesmaid Dress. This style is flattering for everyone and will never go out of fashion. The zipper back and the off-the-shoulder neckline are likewise an excellent option; it's subtly sexy and adds just the right amount of glamour.
Moreover, if you want your bridesmaids to look stylish, choose dresses with exciting details. For example, Juliette Off the Shoulder Mermaid Emulation Silk Bridesmaid Dress can add an unrivaled spectacle, while asymmetrical hemlines make any dress stand out from the crowd.
Gemini (May 21–June 21)
Make Fancy! Finding the Perfect Bridesmaid Dresses for Gemini
May is Gemini season, and with that comes all things glamorous! So, if you're in the market for bridesmaid dresses and want your girls to look their best, you should keep a few things in mind when shopping.
Geminis are the Twins, so they love variety and change. This means that they'll likely want different dresses for their big day. You don't have to go crazy with different looks, but choosing a few different styles will keep them interested and looking good.
Another thing to consider is color. Geminis love bright colors, so choose shades that complement their skin tones and personalities. If you're not sure what colors would look best, ask your girls for their opinions. They'll likely have some great ideas!
Finally, find dresses that fit well, such as Hannah Gorgeous Chiffon Off The Shoulder Long Bridesmaid Dress and Briella Lace/Chiffon A-line Short Bridesmaid Dress.
Cancer (June 22–July 22)
Dressed to the Nines: Best Bridesmaid Dresses for Cancer
When picking the perfect bridesmaid dress, you probably want something to complement your wedding attire while making your attendants feel comfy and confident. Unfortunately, finding the right style can be incredibly challenging. But don't worry, we've got you covered!
Below are some of the best bridesmaid dresses for the Cancer zodiac sign. This includes Lara Tulle Off The Shoulder Flowy Long Bridesmaid Dress and Mia Lace/Chiffon Sheath-Column Long Bridesmaid Dress. For instance, these dresses are stylish and comfortable, making them perfect for any occasion.
Moreover, if you're looking for something traditional, we suggest a floor-length dress in a soft pastel color. Then, try a shorter dress in eye-catching embellishments or bold color for a more contemporary look. For more information, hover over the link above for a helpful guide to the fitting bridesmaid dresses for this zodiac sign.
Leo (July 23–August 22)
Confidently Beautiful: The Best Bridesmaid Dresses for Leo
Leos are confident and proud individuals, and they deserve a bridesmaid dress that perfectly reflects their personality. Here are some of the stunning bridesmaid dress options for Leo bridesmaids.
A floor-length outfit with a fitted bodice and flowing skirt similar to Alexis Fashion Mermaid Sleeveless Chiffon Bridesmaid Dress will make any Leo bride feel like a princess on her big day. This style is perfect for showing off your curves and will look great in photos.
If you want something more playful, go for a curvaceous sequin dress like Athena Straps Sequin Dress with a fun embellishment or colorful details. Leo's loves being the center of attention, so this is the perfect option!
If you want to keep things classic, a simple A-line dress like the Maria Modern Sheath V Neck Chiffon Bridesmaid Dress in a neutral color will be perfect for your bridal party. This style is timeless and elegant, and it can be dressed up or down depending on the occasion.
Virgo (August 23–September 22)
Be in Vogue: 10 Picture-Perfect Dreamy Bridesmaid Dresses for Virgos
If you're a Virgo, you know that you like things to be just perfect. So, when it comes time to pick out your bridesmaid dresses, you want to make sure they are nothing short of amazing. But, on the other hand, you don't want your girls feeling frumpy or uncomfortable in their dresses on your big day. So, we've put together this list of 10 dreamy bridesmaid dresses for Virgos. Just click the link below for more incredibly helpful information.
There is something for everyone on this list, from flowy and ethereal dress to sleek and sexy styles. And best of all, all of these dresses can be ordered online through Cicinia, so you don't have to go from store to store trying to find the perfect look. So, take a look through these attractive options and choose the best suits your style and personality. We promise you won't be disappointed!
Libra (September 23–October 23)
Wear The Best: 9 Ultimate Bridesmaid Dresses for Libras
There is no need to be overwhelmed when finding the perfect bridesmaid dress for your Libra friend. We've put together a list of the nine best dresses for Libras with so many amazing styles and colors to choose from. So, whether your bridal party is looking for a formal dress or something more relaxed, there's sure to be a style that will suit them perfectly! To learn more, click the link above!
Accordingly, if you're looking for a sophisticated and timeless option, consider a floor-length dress like Lola Simple A-line Spaghetti Straps Long Bridesmaid Dress. This dress will enhance your feminine curves, complement any skin tone, and look great in photos. On the other hand, if you want something that feels more fitting, go with an embellished dress in soft colors like orange, blue, or purple. These options are perfect for spring weddings. Get started by clicking this guide here.
Scorpio (October 24–November 21)
Dash of Daring: Get Inspired by These 7 Gorgeous Bridesmaid Dresses for Scorpio Zodiac Sign
If you're looking for a little bit of daring inspiration for your bridesmaid dresses, look no further than the Scorpio zodiac sign. These seven dress attires are perfect for showing off your Scorpio personality and will have all eyes on you on your big day. Click the link above to learn more and get started! These ladies are known for being independent, passionate, and daring. So, if you're looking for a dress that will make a statement, look no further than the following seven options provided above.
Sagittarius (November 22–December 21)
Valiantly Dress the Bridesmaids in Style with These 8 Sagittarius-inspired Looks
As the hopeful sign of the zodiac, Sagittarius is all about optimism, exploration, and learning. If you're looking for a style that embodies these qualities, look no further than the Sagittarius-inspired look. This style is all about being adventurous and optimistic, so be sure to have fun with it! So here are eight outfits that will help you dress the bridesmaids in style. Remember to follow the incredibly helpful guide above!
To start your Sagittarius-inspired look, choose pieces that are light and airy. This will help you feel comfortable and free as you move throughout your day. Next, pick and add some fun patterns and embellishments to your outfit. These can represent the adventurous spirit of Sagittarius perfectly. Finally, don't be afraid to add a pop of color to make your outfit stand out.
Capricorn (December 22–January 19)
Strategically Glamorous: Look for These 5 Perfect Bridesmaid Dresses for Capricorns
Capricorns are known for being ambitious, practical, and often cautious individuals. So when it comes to their bridesmaids' dresses, they will likely want something complimentary and graceful yet still appropriate for the occasion. 
If you're looking for the perfect bridesmaid dress for your Capricorn friend, look no further! These five dresses from the guide above are glamorous, stylish, and very strategic. They will flatter any figure and look great on all skin tones. So, whether your Capricorn bridesmaid is looking for a sleek and sophisticated style or something with more glamour, these dresses have it all! Remember to click the link so that you don't miss it out!
Aquarius (January 20–February 18)
Fashionably Unorthodox? Check Out These 7 Aquarius-Themed Bridesmaid Dresses
Aquarius is the eleventh sign of the zodiac, and it's often associated with being unconventional and innovative. So, if you're looking for a way to show off your personality as a bridesmaid, why not check out these 7 Aquarius-themed bridesmaid dresses? For instance, Aquarius is known for being the zodiac sign with the most unique and unorthodox fashion sense. So, if you're looking for a bridesmaid dress that's a little out of the ordinary, look no further than one of these seven Aquarius-themed styles. So, look for these inspirations now and have the best, most memorable bridal outfit as a bridesmaid.
Pisces (February 19–March 20)
Unrivaled Choice: The Best Bridesmaid Dresses for Pisces
February 19–March 20, the period of the last zodiac sign, the revelation of an ethereal Pisces season, comes a chance to celebrate all things mystical and metaphysical. If you're gearing up for a spring wedding and have chosen Pisces as your zodiac sign, you're in luck! Certain specific details will make your weddings more in line with your sign's personality. Here are the best bridesmaid dresses for Pisces:
Piscean bridesmaids should look for soft, flowing fabrics in pale shades like lavender, baby blue, or mint green. These colors embody the natural beauty and serenity of the watery sign. Also, look for elegant but not too fussy styles with delicate details like lace or beading.
Conclusion
In conclusion, each zodiac sign represents a different color, so choosing the right one for your wedding is important. Choosing the right color will help show the bride's beauty and her bridesmaids and make them stand out. If the bride likes to mix and match dresses, her bridesmaids can do the same. They should all choose different dress styles to make sure everyone looks unique. This is a great way to show everyone's unity at the wedding party. So check out each zodiac sign's color and find the perfect one for you!
Accordingly, when choosing bridesmaid dresses, astrology can be a great guide. By considering your sign's personality traits and preferences, you can narrow down your options and find the perfect dress for your wedding party. For example, if you're a Leo, you'll want something that makes a glamorous entrance. For instance, flattering bright colors and bold patterns are perfect for you, as is anything that sparkles or shines. On the other hand, Virgos are practical and prefer classic styles, so modest A-line dresses or skirts with simple details are ideal. Alternatively, Gemini bridesmaids should aim for something versatile to wear again after the wedding. Floral embellishments, lace, and pastel colors are all safe bets, as are fun and trendy styles that won't go out of fashion quickly.
Above all, choosing the perfect color and dress for each zodiac sign should be a fun experience tailored to your personality and the personalities of your bridesmaids. Allow your bridesmaids to choose their style, and be sure to have plenty of backups in case something goes wrong. By following the tips in this guide and taking into account your zodiac sign, you're sure to find the perfect color and dress for your big day! So don't wait any longer, get shopping!
FAQ
How to choose bridesmaid dresses?
One of the way is choosing based on zodiac sign.
How to choose the color for bridesmaid dresses?
You can also based on bride's zodiac sign.
Can bride or bridesmaid choose wedding dresses based on based on zodiac sign?
Of course they can.